Welcome to
The Foundation Stage
web page
Who's who in Foundation Stage?
Class Teacher: Mrs Frances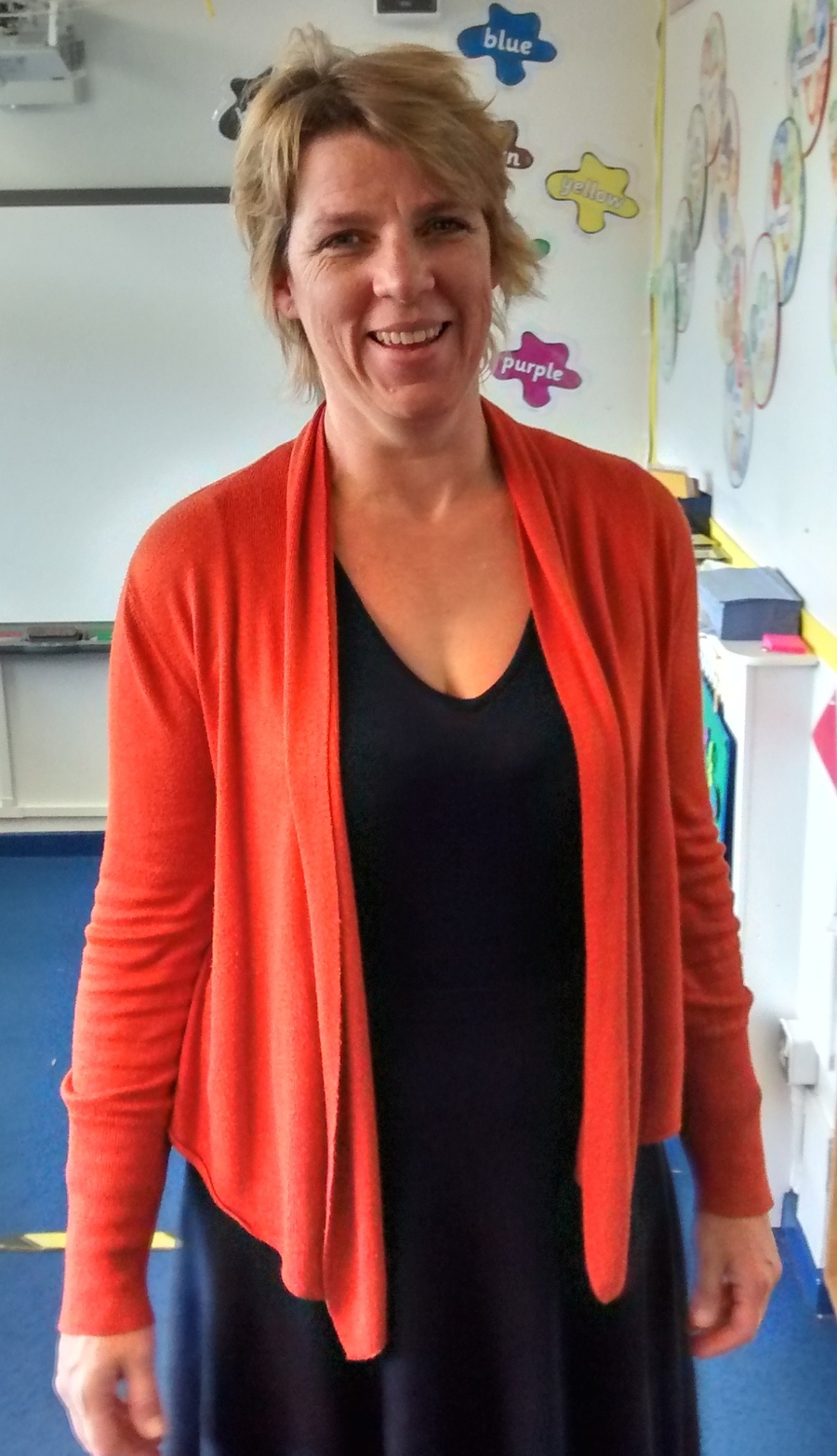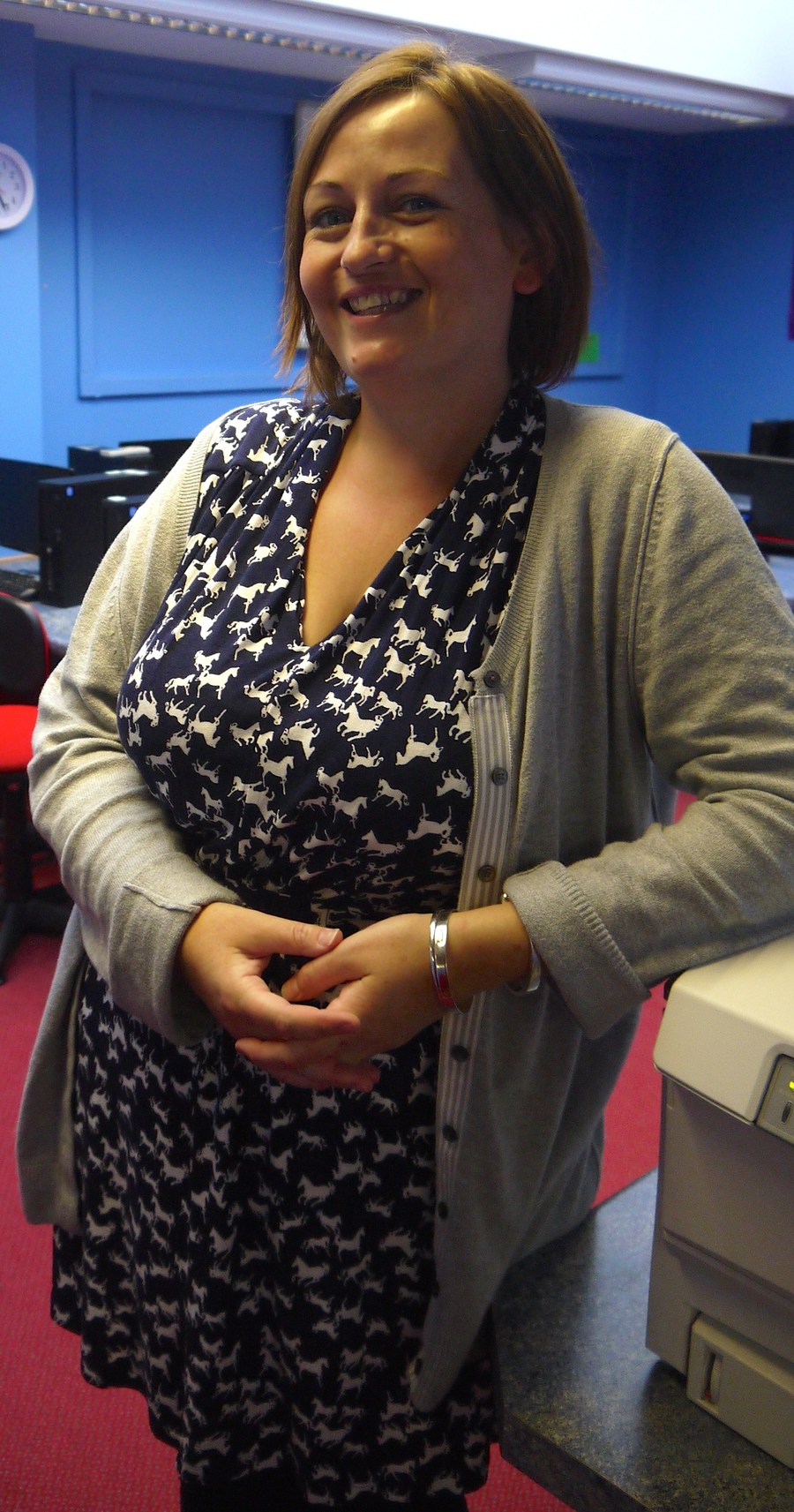 Teaching Assistant: Mrs Walters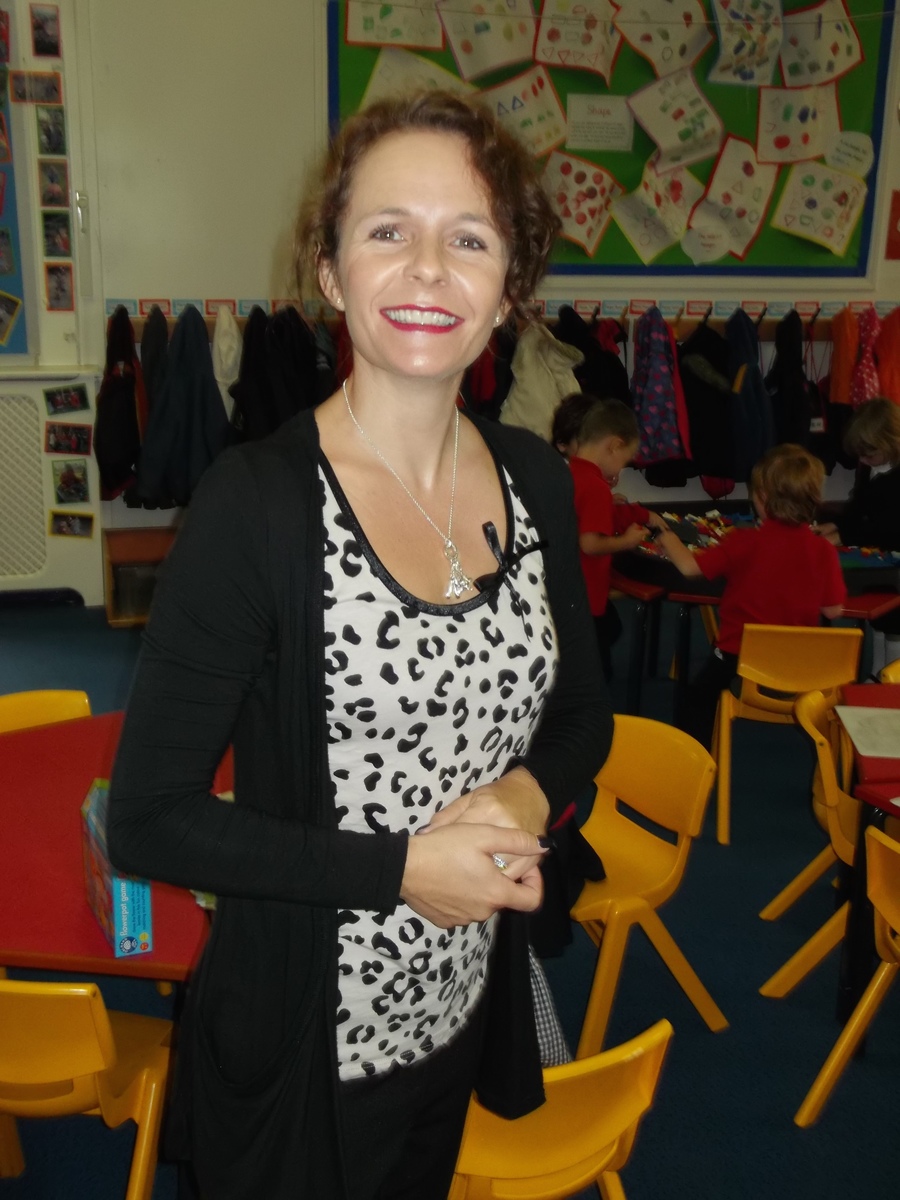 Things you need in School.
This is a brief reminder of the things children will need in school when they start to attend full-time.
A small PE bag containing a white tee-shirt and navy blue shorts. ( Lots of beautiful hand-made bags available in school for £3!)
A bookbag-which will be given to your child by Mrs Frances after the Reading workshop at the end of September.
A pair of named wellington boots.
A waterproof coat or jacket.
Things you don't need!
Water bottles-water is provided at regular intervals through the day, and at lunchtime.
Spare clothes in case of little accidents, as we have a stock of these.
Trainers and plimsolls are not required until the Summer term.
To celebrate Chinese New Year, we learned the story of the Jade Emperor. He named the Years of the Chinese Zodiac, by asking some animals to race across a river. The twelve winners had the twelve years named after them. We also made some lanterns, painted some banners using the characters wishing us good health and good luck, and made some streamers for dragon dancing. We learned that gold and red are important colours to Chinese people. From watching a film about Abi and Yim, we learned that some of the customs for Chinese New Year are similar to Christmas. The class were interested to see Abi and her family cleaning and decorating their house, dressing up in new clothes, giving gifts, and sharing special celebration foods. Happy New Year!
E-ggs-ellent E-ggs-periments!
As part of Book Week and our science topic, we have been experimenting with eggs. We looked at how tough an eggshell has to be, why it has to be so hard and how difficult it is to break one. We tried squeezing an egg, in our fists as hard as we could, and those of us who wanted to stood on some eggs......we only had two breakages!
Stargazing!
Today we investigated stars. We talked about all the things we already knew about stars, and investigated things we didn't know and wanted to know more about. The class have asked me to put this list of star facts on the page, so they can share their learning with everyone.
The Sun is a star. All stars are Suns.
You can only see stars at night, but they are there in the sky all the time. You just can't see them because the Sunlight is too bright.
You can see stars on a clear night.
The Sun keeps us warm, gives us light, and keeps us alive.
If we didn't have a Sun, we wouldn't survive, because we would freeze, and nothing would grow.
We looked at some constellations, and the stories behind them.
The class had a go at building their own constellations with marshmallows and cocktails sticks. It wasn't easy, but everyone tried really hard, counting the stars to work out how many marshmallows they would need, and matching the patterns. They looked amazing.
The class have also painted some glittery stars.
Has the Easter Bunny visited us?
PUPIL PREMIUM
All children in Foundation Stage are entitled to a free school meal under the Universal Free School Meals provision. However, children who would be entitled to Free School Meals under income-based criteria are eligible for Pupil Premium Funding. To find out more about this funding please click here.
Sports Day
Your child should have brought a letter home today regarding the arrangements for Sports Day. Please ensure they bring a sunhat/cap and a refillable water bottle with them on the day. The timings for the Sports Day and Race For Life-which us held in the morning- are on the letter.
Digraph Detectives!
In Letters and Sounds we have moved on to looking at digraphs. Digraphs are two separate sounds which join together to make one new sound.
We have so far learned:
SH, CH, TH, EE OW NG OR OO AR OI . Today we added OA
Your child has had fun in class being a Digraph Detective, and may carry on spotting digraphs at home, in books, on signs, and other environmental print.
As part of our RE topic, we have been thinking about special things, especially special books. Here are some pictures of us with our special books. Please check back as we share more books.
As part of our learning for World Book Day, we are focussing on one of our favourite authors, Mini Grey. Biscuit Bear was one of the first books we shared as a class, and it is a frequently requested book.
World Book Day!
We had a really enjoyable time celebrating World Book Day. Everyone looked fabulous in their costumes.
We shared lots of Mini Grey stories, made a book for Mrs Frances, engineered some cages for baddies, made Octohats, drew "selfies" and experimented with egg carriers. In the afternoon we showed the whole school our costumes and our book. They seemed very impressed!
Today we shared the Mini Grey story Egg Drop. We then explored the best way to make a working parachute to save an egg from falling and smashing, as is the fate of the impatient egg of the story. The class were offered a variety of materials and shapes to use, and we experimented to find the best way to build a parachute. The parachutes all worked, some worked better than others, but all would have slowed the fall of the impatient egg from the top of the tall, tall tower!
We really enjoyed our Science Day! We explored making rockets to send mice into space, bubble snakes and wax resist painting.
Happy Easter!
We have had a lovely day celebrating Easter today. After we had been to Church we had a visit from the Easter Bunny, and she was kind enough to hide some eggs for us!
After lunch we paraded our Easter bonnets, and the class looked fantastic. Well done on making such lovely bonnets.
Our Trip to Sherwood Pines
Foundation Stage had a very enjoyable trip to Sherwood Pines, despite the fog!
We had a safety talk by our Ranger,then went to play on the play park. To warm up we went inside for some hot chocolate, fruit and biscuits that Ms and Miss Shell made. After our snack we went foraging for our art activities. We needed to collect lots of natural materials. We made small cards, and clay sculptures which are still drying out!.
We had a fun indoor picnic, and then went on a Gruffalo hunt. We kept seeing Gruffalo footprints, and where he had forgotten to use a tissue.....!
The day seemed to be over too quickly, and we all seemed to have enjoyed ourselves very much.
Getting Outside!
The outside areas were very popular today. Some children devised a really complex obstacle course, and it was lovely to see the conversations happening, with lots of problem solving and negotiating going on. We have had a very busy, very fun day.
For Healthy Living Week, we looked at favourite stories , like The Very Hungry Caterpillar, and Oliver's Vegetables, to give us lots of ideas. We thought about what healthy means, and all the things that we can do to keep ourselves healthy. I think we had a lot of fun, and I know the class definitely worked hard. Here are a selection of photos from across the week.
Diner of the Week!
You may have heard you child talk about our new class award. A child is chosen to be the Diner of the Week for excellent table manners, improved knife and fork skills, trying new foods etc. The Diner of the Week has a special "table for two" with table cloth and place mats, and gets to choose a companion to eat lunch with. It has been very popular, and children are having fun speculating who will be next, and even suggesting who they think should be picked. It is lovely to see the children recognising these positive qualities in each other.
Our Photo Gallery
Watch this space!
Today we had our own budding Annie Leibowitz! Holly had built an amazing castle with the small wooden bricks, and wanted me to take a photo to show Mrs Frances. I showed Holly how to use our camera, and gave her the opportunity to take them herself. I then asked her to take lots of photos of the other children, who were all busy at other activities. Holly took some brilliant pictures, which show how busy we are in Foundation Stage.
Spring into Spring!
To make the most of this lovely Spring weather (finally!) Foundation Stage have been getting out and about. We have been to the park, and have been making the most of our outside areas.
As part of our Healthy Living week, we spent some time learning how to take good care of our teeth. We learned how to brush our teeth properly, what foods are good for healthy teeth, and what the dentist does to help us. We had fun brushing some pretend teeth, cleaning some giants teeth with tooth brushes and paste, and lots of other activities. the class took some of the photos, and some are at very interesting angles!
Hungry Caterpillar Food Tasting!
The Very Hungry Caterpillar is a favourite story in Foundation Stage, and we often get asked to share it. Some of the class had never eaten some of the Hungry Caterpillar's chosen food, and weren't sure what they might taste like. I decided to offer a food tasting activity, based on some of those unusual foods, plus some other interesting flavours. The class sat in a small group, and had a taste of things like pomegranate, celery, watermelon, salami, Swiss cheese with holes, and pickled cucumbers. Some things were more popular than others! The children also recorded their likes and dislikes. Some of the faces pulled were fantastic!